The final two rounds of the Beds. Championship were played on May 14th at the Open University. Bedford members Steve Ledger, Toby Cox and Paul Habershon emerged as joint winners with 4.5 points out of 6. The original entry of 20 was somewhat reduced by withdrawals and byes but in the last game to finish Marc Obi held Steve Ledger to a draw, thus denying Steve an outright championship win.
I (PaulH) had a lucky day, typical of the inaccurate but exciting nature of amateur chess. In the morning Round 5 I was outplayed by Qais Karimi (White) who reached this position with plenty of time on his clock.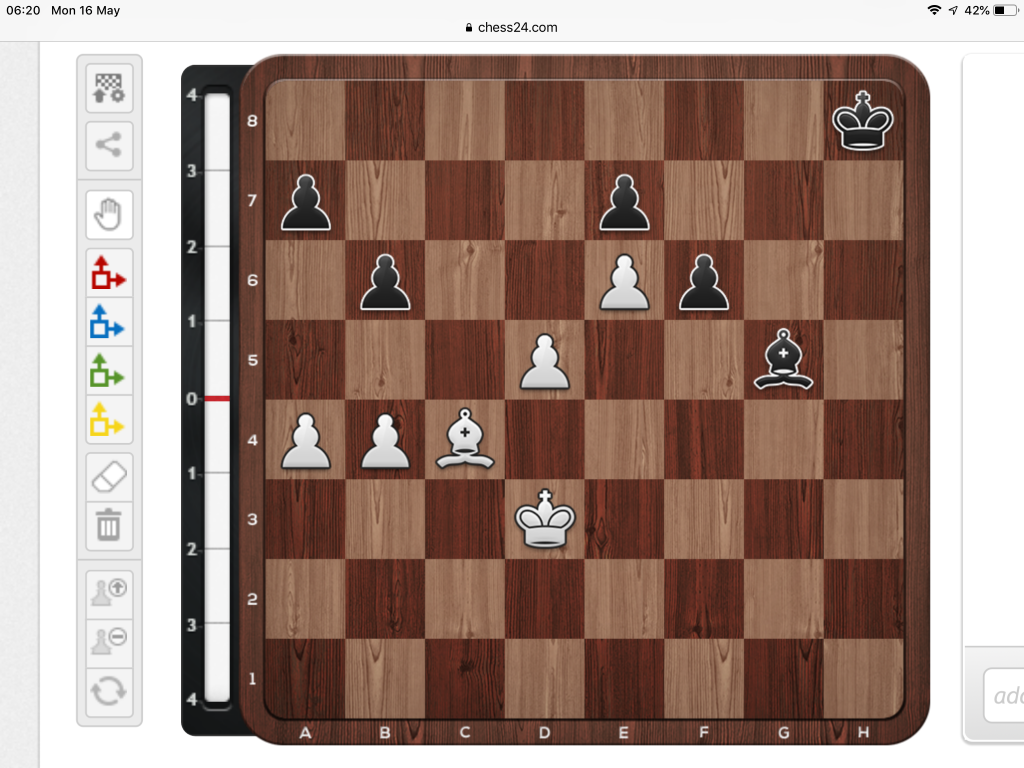 Now 40 d6! Is an easy win, but he played 40 Ke4? Then after 40…Kg7 41 d6  exd6 42 e7
would run  into the crucial check 42…f5+! So Qais played 41 b5 and the game was eventually drawn with bishops of opposite colour.
Here is my continued good fortune in the last round.
Paul Habershon