Bedford D predictably lost to top of the table Northampton last night but they could have drawn had boards 1 and 2 kept their heads!
Lucian, playing on board 4, tried to play his normal expansive stuff but his opponent seemed determined to keep it tight. Lucian threw his kingside pawns at his opponents castled king but, for once, failed to open up the position and eventually lost a piece (I'm not sure whether this was a sac or a blunder). Although he had activity in the endgame, it was not enough.
David's game looked very interesting. Employing a Dutch setup, he gambited (I think!) a pawn which seemed to give him space and activity. Ultimately, pieces were swapped off and his opponent gave up a knight for more pawns which were enough to see the game out.
Richard's game was a sort of wing gambit as the Sokolsky took on the Sicilian! An interesting queenside melee led to Richard playing a nice tactic to bring home the points.
My own game was quite odd. I have a terrible record against Chris over the years but things did seem to be going against him. He had forgotten his special pieces and his clock stopped working after a while so I was wondering if it might be my chance to shine! In a Queen's Indian setup, he seemed to have the edge and won a pawn but this was later returned. Fritz gives 0.00 at move 40 and this stays constant until move 62 where I finally mess up in time trouble (really hate shouting out my moves in time trouble but I realise this sounds churlish) – Chris makes no mistake when given the opportunity but I was an idiot.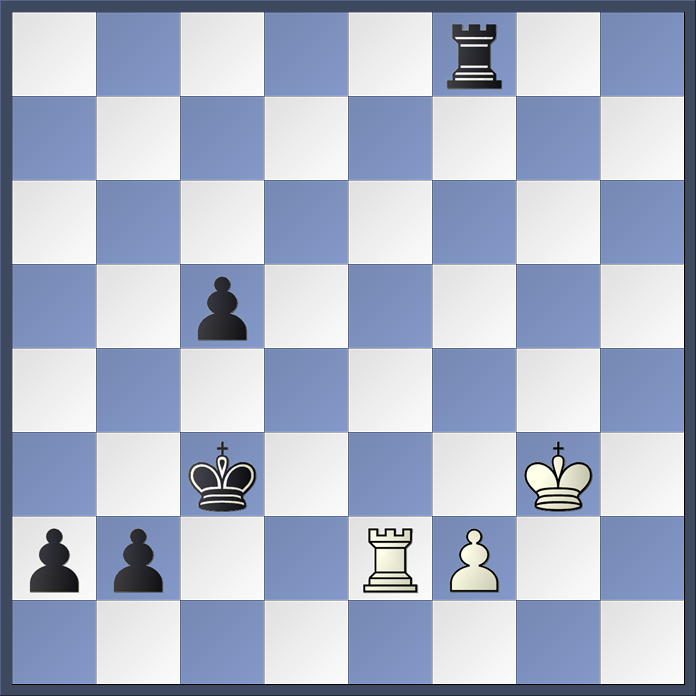 Andy seemed to be in control in his game – I can't say I understood the opening (Bishops game maybe) but it seemed to give him space and activity. I missed quite a bit cos I was busy but when next I looked he seemed to have a winning pawn ending. I got busier so missed the critical bit where he swapped the wrong pawns off to be left with the a-pawn against the king – draw!
So some good performances, interesting games and a respectable result (but we should have drawn!) – maybe next time ….
Steve Pike, 6th March 2020