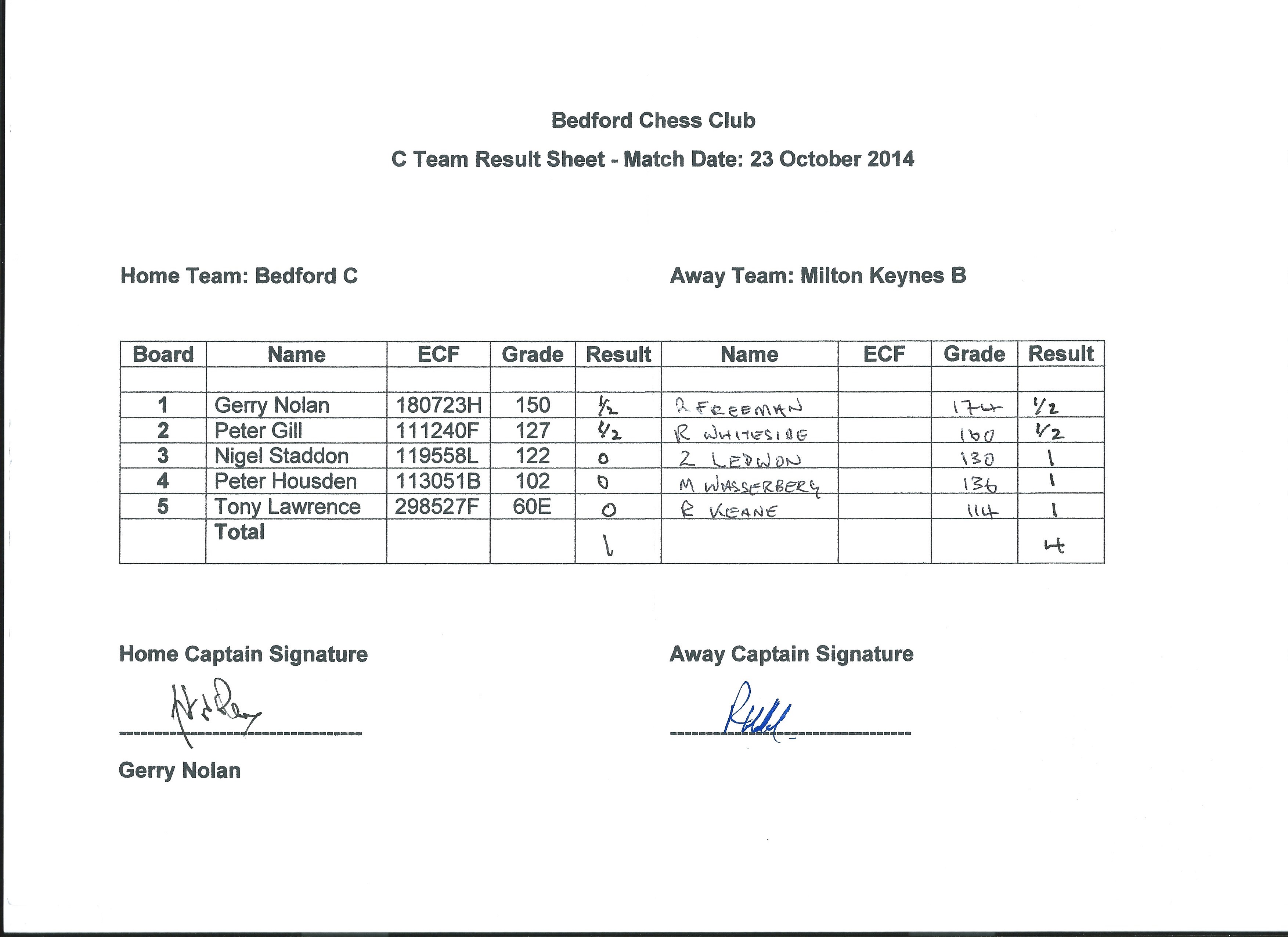 Another depressing 4:1 loss, though MKB had an average rating of 143 against our more restrained 112 and is likely to be the clear winner of the division when the end of the season arrives. Quite a mixed bag of results:
·        On board 1, I had probably the dullest game of all time, but despite a lack of space or much counter-play I managed to hold on for a draw, which my opponent offered and was gratefully accepted. A decent result given the grading difference.
·        On board 2, Peter Gill had a great game and won an exchange, but ran out of time to convert it and settled for a draw. A great result, as he was giving away 33 grading points.
·        On board 3, Nigel had a self-declared "bad one" after reaching a position that wasn't too uneven, and wasn't able to retrieve the game.
·        On board 4, Peter Housden reached a strong-looking position, but sadly miscalculated, losing a bishop and with it the game.
·        On board 5, Tony lost the exchange and went for a protracted adventure with his king, crossing the board from one side to the other, but unfortunately losing a queen on route. It should be noted that he was giving away 54 grading points.
So overall, a result that could have been closer, but against a very strong team. Things can only get better!